The term cannabinoid refers to pharmacologically active substances originally found within the cannabis plant that led to the discovery of the body's own cannabinoids, termed endocannabinoids. Endocannabinoids are endogenous neurotransmitters located throughout the brain and peripheral nervous system that are used by certain nerve cells to convey information from cell to cell. The two major endocannabinoid neurotransmitters that have been identified are anandamide (AEA) and 2-arachidonoylglycerol (2-AG), which are secreted and act upon CB1 and CB2 endocannabinoid receptors, thereby influencing a variety of physiological functions, including respiration, appetite, convulsions and potentially others.
Due to the liberalization of state laws regulating the use and sales of cannabis over the last 5 years, a major industry has grown around its commercialization. However, while cannabis use has been legalized in certain states, it still is not legal under federal statutes and regulations. The medical use of any pharmacological agent must be approved by the U.S Food and Drug Administration ("FDA") and, to date, the FDA has not recognized or approved the cannabis plant as medicine or nutritional supplement nor is it federally legal to sell products that contain cannabinoids as drugs or dietary supplements without its approval. If you're looking to use cannabis for health purposes, you should consult a cannabis doctor before buying any products. It's important to be safe when taking drugs, even in small amounts.
Worldwide clinical research efforts have established the cannabinoid class of compounds as bona fide pharmaceutical products, or "pharmaceutical cannabinoids," which are being developed and commercialized according to FDA regulatory and industry guidelines. Scientific research and commercial development to date has focused primarily on two major cannabinoids, dronabinol and cannabidiol ("CBD"). This research and development effort began in 1985 when dronabinol, a directly acting agonist on CB1 and CB2 receptors, was approved by the FDA as Marinol for the treatment of AIDS-related anorexia and later for the treatment of chemotherapy-induced nausea and vomiting.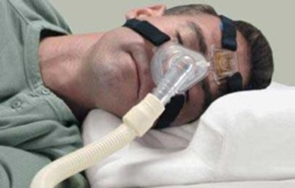 Reduction of the apnea-hypopnea index ("AHI") is the standard objective measure of therapeutic response in OSA. Apnea is the cessation of breathing for 10 seconds or more and hypopnea is a reduction in breathing. AHI is the sum of apnea and hypopnea events per hour. In the sleep laboratory, CPAP is highly effective at reducing AHI. However, the device is cumbersome and difficult for many patients to tolerate. Most studies describe that 25-50% of patients refuse to initiate or completely discontinue CPAP use within the first several months and that most patients who continue to use the device do so only intermittently.
Oral devices may be an option for patients who cannot tolerate CPAP. Several dental devices are available. The cost of these devices tends to be high and side effects associated with them include night-time pain, dry lips, tooth discomfort, and excessive salivation.  Patients with clinically significant OSA who cannot be treated adequately with CPAP or oral devices may elect to undergo surgery, the most common form of which involves the removal of excess tissue in the throat to make the airway wider. Patients who undergo surgery for the treatment of OSA risk complications. Surgery is often unsuccessful, and at present, no method exists to reliably predict therapeutic outcome from surgery.
In 2014 another surgical option became available based on upper airway stimulation. It is a combination of an implantable nerve stimulator and an external remote controlled by the patient. The implanted device stimulates the hypoglossal nerve, which controls the tongue, with every attempted breath, regardless of whether such stimulation is needed for that breath. The device is turned on at night and off in the morning by the patient with the remote.