David Dickason – Senior Vice-President Preclinical Product Development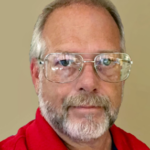 Mr. Dickason has served at RespireRx, since September 2020, as Senior Vice-President Preclinical Product Development. He is a seasoned pharmaceutical development professional with over 30 years of experience and 9 approved NDAs. Prior to RespireRx, he served in technical and management positions at iCeutica Inc (2016 – 2019), Iroko Pharmaceuticals LLC (2010 – 2016), GTx Inc (2006 – 2009), Alkermes (1998 – 2006) and Cephalon Inc (1996 – 1998).
Mr. Dickason has broad expertise in formulation technology, drug product development using innovative technologies for both existing and new chemical entities and in cGMP manufacturing for a variety of products including parenteral, inhalable, topical, solid and liquid oral dosage forms. This expertise is based upon extensive experience in strategic planning, managing internal and outsourced drug product and process development activities, as well as regulatory CMC filings from initial strategy through final submission to US FDA and International Regulatory Agencies.